Register for this week's food pantry + CARES Act aid
Plus: Summer updates on fall classes, staff editorials and more
Heyyyo! Julian Reynoso here with your monthly summer D-Brief.
This past month has been another year and a half that felt like a week. Since the spring semester ended in early June, there have been unending days of peaceful protests, jam-packed online summer classes, a Supreme Court decision that blocks Trump from ending DACA and, most recently, the re-closing of indoor dining and bars after Orange County cases and hospitalizations spiked again.
SAC is on summer break through the end of August but we have a small team that is still out there reporting, writing and posting on social media to help keep you informed.
In this month's edition of the D-Brief, we catch you up on the latest from our summer crew:
See you next month!
June 25 live chat with Chancellor Martinez
Quick Catch Up:
CARES Act funding is now available to undocumented students and others who were previously ineligible. If you think you are eligible, click here to fill out the Emergency Aid Request Form

A number of Career and Technical Education (CTE), General Ed and STEM courses will be held on campus in the fall. The district will be releasing a full list later in the summer.

A "Hybrid Mode" is being considered for the remaining fall courses, where half of a class will be on campus and the other half will stay online. Students will have the option to go to the physical classroom for face-to-face learning.

Schools are looking to purchase Plexiglass to be placed in areas like financial aid office and library where staff has face-to-face contact with students. "You can't just open up the class but not open up anything else," said Martinez.
Don's Corner food pantry this Wednesday
The Office of Student Life and the Power of One Foundation are hosting another Don's Corner food distribution event this week, on Wednesday July 8.
There is no cost for this service but in order to receive this box of essentials, you MUST fill out a form and designate a time to come to campus and retrieve a food package.
Opinion: "Using a food pantry is not a matter of choice when you're struggling."
Like many of us, el Don Editor in Chief Lesly Guzman was taught to work hard and not ask for help. She recently had to throw that pride out the window and use a local food pantry. Read about why she finally decided to accept help—and why it's okay if you do too.
"Latinos are proud. We are proud of our culture and our character. At times, our pride can lead us to be stubborn. But when it comes to asking for help with essentials in the middle of a pandemic, we shouldn't be…"
OC chefs serve meals to healthcare workers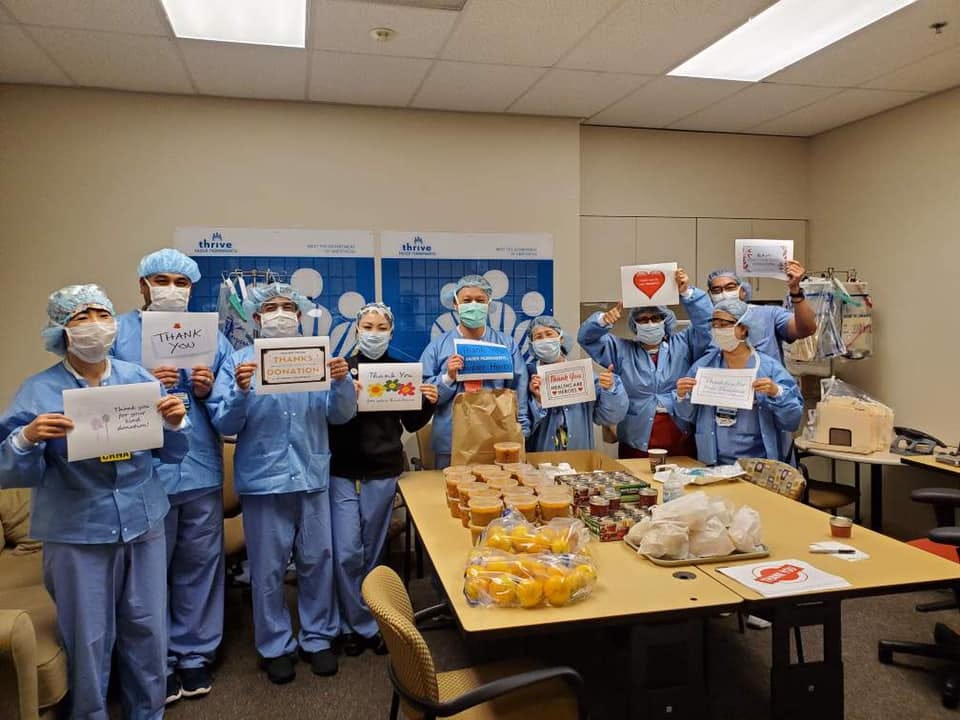 Staff writer Neria Salinas worked on this solutions journalism story for the second half of the semester, visiting the kitchen at OC Baking Company in Orange, where local chefs are preparing meals for nurses and doctors across the county.
OC Baking Company's Dean Kim partnered with Dee Nguyen, owner of Break of Dawn restaurant in Laguna Hills, and Tarit Tanjasiri owner of Crema Artisan Cafe in Irvine to create artisan made meals and help feed local frontline healthcare workers.
Opinion: A Grocery Store Nightmare
Ever wanted to know what it's like to be an essential worker in the middle of a pandemic? Well, it's not pretty. el Don staff writer Adam Ponce talks about his experience working at a local supermarket, or as he calls it: a "hazardous battlefield."
Water bottles, toilet paper, and disinfecting products were the items of choice for most. They were gone as soon as the front doors opened. I saw people fight over them as if they were gold bars, or as though their life depended on it.
Opinion: Santa Ana College's lack of leadership disarrays online transitions
The indecision of our administrators caused an enormous amount of stress in an already terrible situation. Their last-minute actions are unacceptable. The only way to win back our trust and to believe in Santa Ana College again is to have a plan. Otherwise, there is no future here.
More interesting reads: